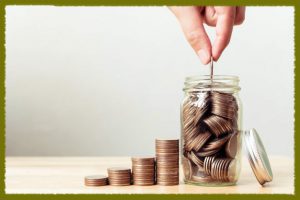 Most would agree that saving money and having availability of savings for handling unforeseen emergency expenses, is the right way to manage one's finances. However, in today's fast-paced world, the vast majority of people do not manage to remain financially prepared for most emergency needs. Quick loans that feature no credit checks, play an important role in such situations and can act as the ideal solution to fund one's needs during an emergency.
People today can have the confidence of being able to find a loan when needed – given the vast number of options that the market has to offer now. These options are also increasing year-after-year and thanks to strict regulations and laws laid out by the federal and state governments, borrowing is becoming an increasingly safe option too. Some experts argue that this is one of the reasons why many people do not feel the need to block money in keeping savings intended for emergency expenses.
What are No Credit Check Loans
If you have any familiarity about the credit system, you are likely to know that you have credit scores. Various authorities track the credit transactions and health of individuals and represent it in a score. They also maintain the credit history of individuals. When you as an individual, choose to apply for a traditional credit product like a bank loan or a credit card, a "hard credit check" is conducted upon your profile with one or more of these authorities. Your loan application now features on your credit reports and your credit history and score are available to the lender for a complete verification and analysis.
A No Credit Check Loan is typically offered by a non-bank direct lender that chooses to offer such a loan product. Typically, it is a short-term personal loan which is approved without a hard credit check, or without any credit check. A soft credit check is sometimes conducted – this simply reveals basic details but a complete report and analysis is not possible through it. A loan application with a soft credit check does not feature on your credit reports and hence leaves your credit score untouched.
Benefits of No Credit Check Loans
No credit check loans offer 3 main advantages:
Quick Loans – No Credit Loans are quicker than loans featuring credit checks as the credit check process typically involves multiple entities and can be lengthy to complete.
Bad Credit Accepted – Typically, these short-term loans accept borrowers with poor credit history and scores.
No Impact on Credit Scores – Applying for these loans would not have any impact on your credit scores and the application does not feature on your credit reports, which means that if you have an already low credit score, it shall not take a further dent.
What if you need Emergency Cash Immediately
There can be multiple ways to get emergency cash when you need it. Here are some of the common options:
Credit Card Cash Advance: If you have a credit card with available limit, it's likely to be the fastest way to get yourself an emergency cash advance.
Instant Cash Apps: Some apps can pre-approve a small amount of loan that may be available readily. In most cases however, the pre-approval is what takes time so if you don't already have such an app installed and active with your profile, your first transaction may take time.
No Credit Check Loan: Most suitable for bad credit borrowers or those who do not have one of the above available to them, a No Credit Check Loan is an option available to a broad set of borrowers and can provide emergency funds in as less as a single day.
How to Get a Quick Loan with No Credit Check
Getting a quick loan with no credit check is an easy task as the loan is designed for emergencies. The best option is to choose a trusted online direct lender. Doing so, allows you to avoid third-party delays and you can apply for your loan from virtually any location that you may need to be.
We at CashAmericaToday, require these documents and details to approve a loan:
A valid email address and a phone number
A proof of identity
Your SSN
Details of an active bank account
Proof of age (18+ required)
Proof of consistent income (pay-slips/salary stubs).
Bad Credit Loans from a Direct Lender
Direct lenders can choose to offer loans to bad credit borrowers. Typically, a No Credit Check Loan is ideal as it doesn't further damage a borrower's credit score. At CashAmericaToday, we provide short-term personal loans – both installment loans and payday loans – to bad credit borrowers, subject to meeting our eligibility requirements. These loans are approved based upon your income, and hence a great credit score is not a necessity.
Choose CashAmericaToday for a Guaranteed Loan Approval
Subject to meeting our eligibility requirements, if you apply for a loan of an amount that our assessment indicates as safe for you to borrow given your income and financial health, we guarantee that your loan shall be approved by us. So, for a guaranteed loan approval from CashAmericaToday, simply provide all legitimate and verifiable details and documents and if everything meets our requirements, you can rest assured that a loan shall be yours within a few working hours.
Instant Approvals for Online Payday Loans
Online payday loans can offer many distinct advantages and one of them is an instant approval. When you choose CashAmericaToday, you can take advantage of this by simply providing easily verifiable and authentic details and documents. Once we validate your loan eligibility and the submitted details and documents, if everything is alright, you get an instant approval of your loan. The entire process is typically completed within a few working hours and oftentimes when everything is easily verifiable, it is simply completed within one hour!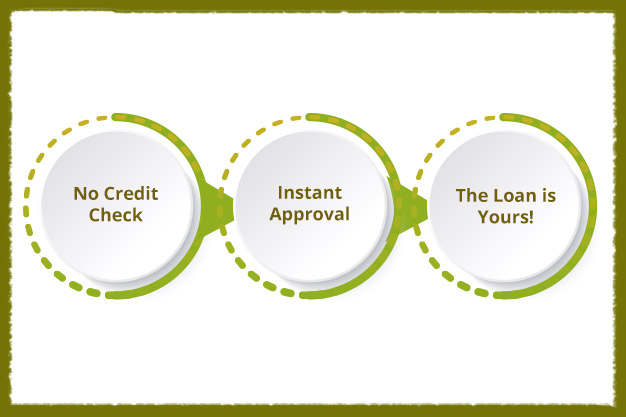 Apply for a Quick Loan with No Credit Check
Having understood the features and benefits of our quick loans with no credit check, you can now directly proceed to the online loan application. Once you fill in the simple form, we use the information to get in touch with you and offer a loan keeping your needs and finances in mind.