Very often in life, we come across situations wherein we need extra funding in order to cater to an emergency. It is not unknown that most Americans move out of their parents homes at a very young age. According to the U.S. Census Bureau, only about 55 per cent of young Americans (age 18-24) stay with their parents. This culture undoubtedly gives them a new beginning and an early sense of independency, but is also risky given their tender age- especially financially. In order to sustain a normal routine that may involve paying for very basic needs such as food, water, electricity, rentals and transport, these youngsters need a financial backup that may or may not be offered by their families.
When in urgent need, most of these young Americans rely on lenders to fund them. However, with the unfortunate truth of most traditional lenders not providing funds immediately comes a ray of hope with payday loan lenders. Their provision of funds in 24 hours makes them seem like no less than the genie from Aladdin. However, one must be warned about the interest rates.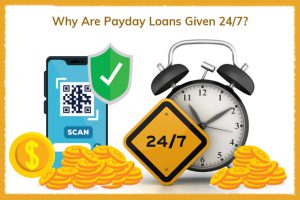 The fact that payday loan lenders have a lot to offer in comparison to conventional ones makes it fair for them to charge a higher fee. From giving you the option of applying from home at a time that's most suitable to you to requiring very basic details and instantly approving your request, these lenders have made the whole idea of trading cash for more, quite simple. It is however advised for one to do their homework and apply with a lender who isn't looking at pushing you to fall prey to a debt trap.
Also, with the number of online scams refusing to stop soaring, it is recommended for one to check whether or not the lender is a legitimate one. This can be found out by getting in touch with the lender and having a good look at their website. A not-so-detailed website can be a sign of fraud.
Payday Loan Lenders Fund you in Just 24 Hours
Let's have a look at the reasons that contribute to the above mentioned fact about payday loan lenders:
No credit checks: Credit checks conducted by traditional lenders are a lengthy process and a major contribution to a delay in funding. This however isn't the case with direct lenders offering payday loans. Since they do not conduct hard credit checks, it also speeds up the approval process along with giving a chance of getting funded to most individuals.
Online Applications: Payday loan lenders online undoubtedly help one avoid a lot of time consuming procedures. This can include the travel time that it takes to visit a store based lender, it can include the paperwork that one has to go through to apply with them and also the long queues that one has to be part of before being able to talk to the lender.
24/7 Accessibility: The fact that these lenders are accessible 24/7 makes it very convenient for a borrower to apply at a time most suitable to her/him. So if one requires a cash advance urgently, there is no need to wait for the right time or a lender's "opening hours" to apply.
Simple Documentation: Online direct lenders ask for very basic documents that can help them approve loans instantly. With no requirement for collaterals or security, they ensure that the documents they ask for are very basic and non-time consuming.
All the reasons stated above lead to quick funding which is why payday loans are provided within 24 hours of application.