The entire lending process did not start with cash- it started with trade, wherein one individual would offer their products to another, in order to receive what the other has, after which money lenders came into being; people who used to offer money in exchange for gold or other jewelry and charge a fairly high interest rate.
Then came into existence, the first bank of the world- Banca Monte dei Paschi di Siena- after which followed a number of different banks who started offering loans in exchange for nothing, and charging an interest rate lower than that of money lenders.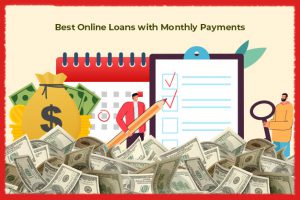 In today's day and age, as time has flown, we can also see a huge difference in how lenders today function. Today, we don't have one basic way of lending money and instead, we have quite a few options. From traditional loan lenders offering funds of fairly large sums to those who need it for reasons like buying a house, taking a loan for education or even to start a business, to lenders who offer smaller sums of money to those who need it on the go for their day to day needs and more.
However, a few lenders still ask for security from some borrowers, depending on how much of a loan they need and their credit scores.
The loans that traditional lenders offer are fairly larger as compared to those offered by direct lenders, which is why they do not believe in offering loans just online and instead prefer meeting their borrowers in person.
So, when it comes to online loans, one should know that what they can get out of these loans is a little bit of money at a slightly higher rate of interest, that they shall be needed to repay sooner than that of one offered by a traditional loan lender.
Payday Loans
Payday loans are the most common type of online loans, offered by a huge number of lenders. Even though there are still quite a few payday loan lenders who sell their loans at a store, internet and technology has made life simple, thus allowing these transactions to happen online itself.
As the name suggests, payday loans online are loans that can be borrowed from an online direct lender, and are meant to be repaid by the borrower once he receives his next salary.
Are these loans ideal?
Payday loans may not be an ideal way of borrowing money for everyone, but they certainly are for some. You may be aware of the fact that your credit rating is calculated depending on when you repay your loans; whether you manage to repay them on time or not.
So, if a borrower has a low credit score and wishes to see an increase in the same, a payday loan can solve the problem sooner than any other loan can, as long as the borrower repays his/her loan on time.
Online Installment Loans
There are two kinds of installment loans offered by two different kinds of lenders- traditional installment loans and online installment loans. The first kind is offered by traditional lenders while the latter is offered by online direct loan lenders.
If one wants a short-term loan that can be repaid flexibly, online installment loans are the answer. One can receive a short sum of money without having to travel all the way to a bank, while having the option of being able to repay the loan over the course of a few months unlike payday loans that have to be repaid as a whole.
The Best Online Installment Loans
Online payday and installment loans are the best for those who need urgent cash to get through the month, do not or cannot waste time looking for a lender at a store or have a bad credit score.
Most online loan lenders do not ask their borrower to have a perfect credit rating and do not ask for collateral either.
All one has to know before applying for an online loan with a lender, is that whether or not that particular lender is a legitimate one.