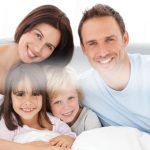 Understanding Credit Scores Better
When it comes to loans, it is impossible not to talk about credit scores. Because many a time, your credit score can be the reason why you end up getting a loan or getting rejected. Credit scores are the numerical figures of your credit-worthiness as a borrower assigned by the credit bureaus namely, Equifax, Experian and TransUnion. If you have a lot of debts to be paid, you are having a bad credit score; where a good credit score means you are a sincere borrower who pays the loans on due.
For certain types of funding, a higher credit score is essential compared to others. For example, a mortgage lender would want the home buyer to have an excellent credit score, whereas payday lenders would be more flexible with a lower credit rating. However, what is the lowest they accept? If you have a poor credit score and you are not a stranger to payday loans, then you know as a borrower you face difficulty in getting funded; if you are financed at all, you do not get higher amounts. But is there a way to get funded fairly?
Can You Get a Loan with A Credit Score of 550?
If you have a credit score of 550 or less, it is considered to be a bad credit score. If you are looking for an emergency cash loan, then you can still find a lender with a credit score that is poor (550-649). However, with a bad credit rating things get tougher. Therefore, many potential borrowers ask in forums "where can I get a payday loan with a bad credit score?"- which is as low as 550 or even 500 sometimes.
But luckily for them, there is an easy answer to that. Apply to CashTodayAmerica online with a free application for cash up to $1,000 with a bad credit score. Instant approval is guaranteed as long as you have a stable income source- income level can be low, do not worry. Additionally, this is an installment loan which can be paid off in several installments over 3 months. This is exactly what you wanted, right? Then don't waste your time, and apply now from your phone or computer.
A trusted single lending source for your cash crunch. Apply now!
We are registered with Utah's Department of Financial Institution to provide Consumer Credit. If you submit this application via the internet to us, we will receive and process it the same as if you submitted it to us in person thereby making Utah the place of negotiation, execution and performance of all applications and/or agreement. If we approve your application, the funds will be disbursed from our account in Utah. Utah law governing consumer loan agreements may differ from the laws of the state where you reside. Applicant is responsible for complying with all statutory obligations regarding obtaining loans by internet that may exist in their state of residence. This service may or may not be available in your particular state.