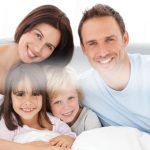 Understanding Credit Scores Better
When it comes to loans, it is impossible not to talk about credit scores. Because many a time, your credit score can be the reason why you end up getting a loan or getting rejected. Credit scores are the numerical figures of your credit-worthiness as a borrower assigned by the credit bureaus namely, Equifax, Experian and TransUnion. If you have a lot of debts to be paid, you are having a bad credit score; where a good credit score means you are a sincere borrower who pays the loans on due.
For certain types of funding, a higher credit score is essential compared to others. For example, a mortgage lender would want the home buyer to have an excellent credit score, whereas payday lenders would be more flexible with a lower credit rating. However, what is the lowest they accept? If you have a poor credit score and you are not a stranger to payday loans, then you know as a borrower you face difficulty in getting funded; if you are financed at all, you do not get higher amounts. But is there a way to get funded fairly?
Can You Get a Loan with A Credit Score of 550?
If you have a credit score of 550 or less, it is considered to be a bad credit score. If you are looking for an emergency cash loan, then you can still find a lender with a credit score that is poor (550-649). However, with a bad credit rating things get tougher. Therefore, many potential borrowers ask in forums "where can I get a payday loan with a bad credit score?"- which is as low as 550 or even 500 sometimes.
But luckily for them, there is an easy answer to that. Apply to CashAmericaToday online with a free application for cash up to $1,000 with a bad credit score. Instant approval is guaranteed as long as you have a stable income source- income level can be low, do not worry. If you think that you'd rather pay back your debt in parts over a few months, than in lump sum on your next pay date, then applying for our installment loans is a great option!