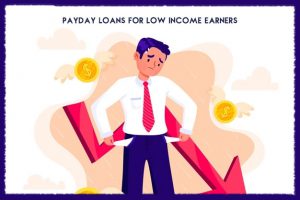 A lot of middle-class families consist of 4-5 members with just one of them earning. It may be the father, the mother of one of the children- but unfortunately many a times, we find just one person earning the bread and butter for the family to feed quite a few stomachs.
Also, in case one has just started earning which is why his/ her salary is low, he may need some extra funding to kick-start his independent life with, for which payday loans can be a good solution.
Let's face it- traditional lenders will in most likelihood not lend money to those who have nothing to offer as security and have a low monthly income. That's when borrowers may need to turn to direct loan lenders offering short-term loans and higher rates of interest.
What Kind of Short-Term Loan To Take If You Have Low Income?
As a considerate online payday loan lender, we would suggest that you take a short-term installment loan instead of a payday loan if you don't earn much in a month. The thing with payday loans is that they are supposed to be repaid in lump-sum on your next consecutive pay date along with the interest generated on it. This can make it quite difficult for you if you don't earn enough to even get through the month easily.
Instead, taking an installment loan can be more beneficial. Why? With installment loans, you can repay your loan in parts over the course of a few months. So, not only do you have your loan with you for longer, but it's easier on the pocket when the time comes to repay it.
Again, car title loans aren't recommended since you need to own a car for it and it can be as risky as it sounds since even if you do own a car, you may lose the one thing that's valuable and a good investment.
Eligibility Criteria for Short-Term Loans (Payday and Installment)
The eligibility criteria for short-term payday and installment loans are very simple. We understand that being a new earner you may not have a credit history at all, which is why we do not conduct hard credit checks. Instead, we ask you to have the following which shall be provided to us during application:
Your social security number
Your income statement
Your checking account details
Your age proof
Your contact details